Please welcome Samantha and Dobbie to the blog!  These are just a few of my favorites from the long and beautiful day of shooting back on May 23rd.  Not only did we shoot in Kansas City, as you can tell below, we rocked out the Nelson Art Museum.
Heck ya!  We rocked it HARD.  Thus, I'll wager a guess and say the photos below speak louder than any words I can add.  Enjoy!
Personal Note: Sam & Dobbie, thank you for having me be a part of your wedding day and photograph SO many awesome memories, friends and family.  God bless you both and keep the faith!  Enjoy this small preview!
???????? ????? ????????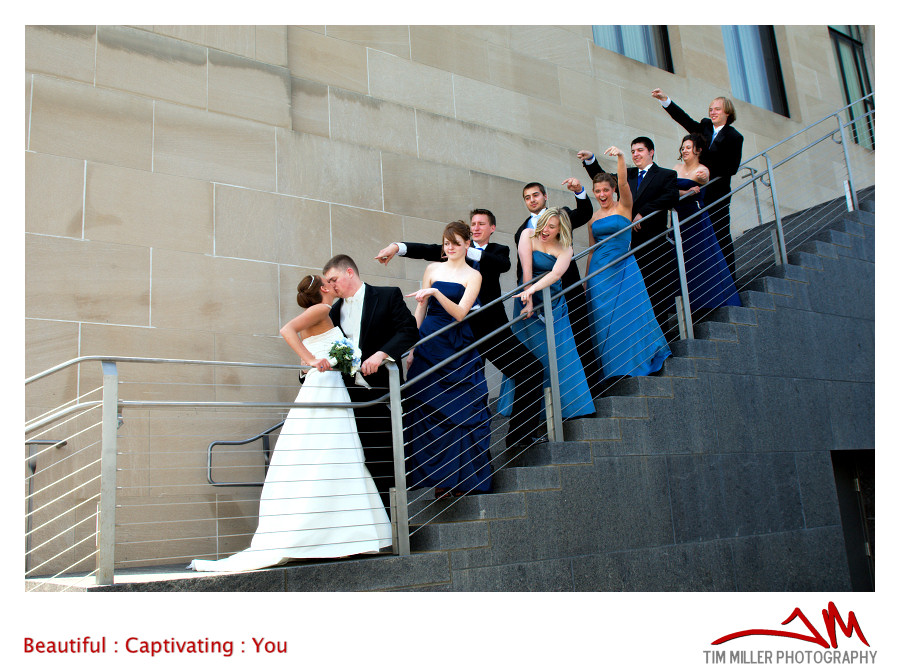 What a lovely, totally rockin', in love couple!  Be sure to leave them tons of comments below!  They totally deserve it.
God Bless,
-Tim
Tim Miller Photography
http://tmillerphoto.com